The Eye Liner Breaking the Internet!!!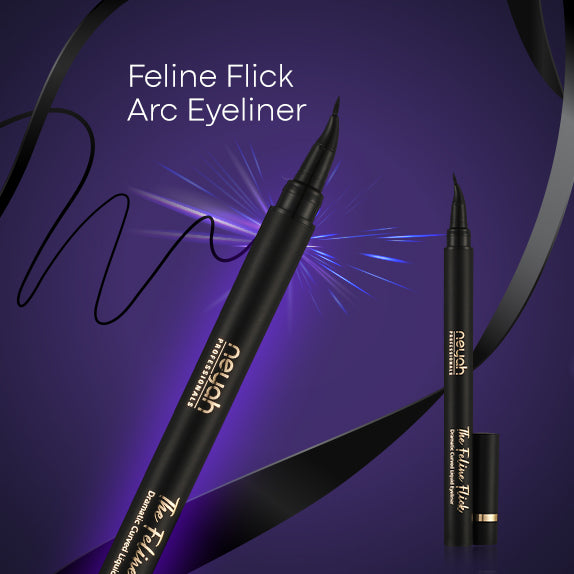 THE FELINE FLICK ARC EYELINER
A Must Have Eyeliner for Every Girl.
RS. 1,299.00 RS. 1,104.15
Tilted Tip for Easy Application
15-hours Long Stay
Smudge Proof & Water Proof
Vegan and Cruelty-Free
Benefits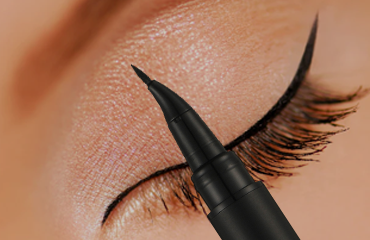 Easy Application with Tilted Tip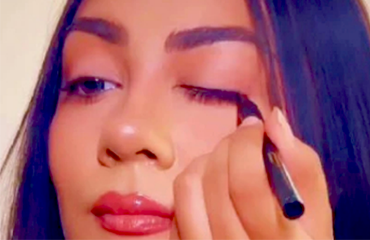 Impeccable Grip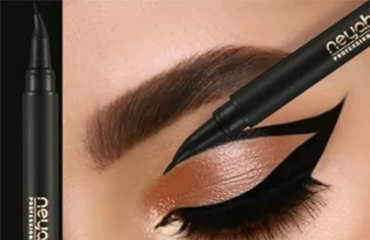 Single Stroke for Magnetic & Bolder Look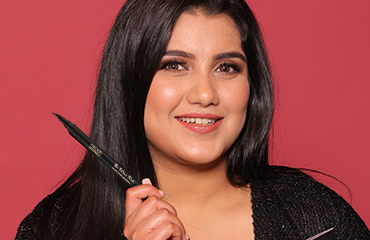 15-Hours Long Stay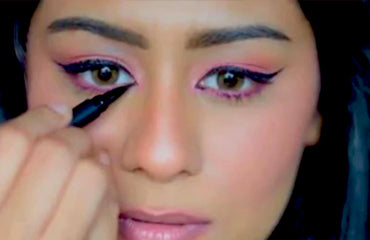 Smudge-Proof & Water Proof
Vegan and Cruelty-Free
Trusted Choice By India's Renowned Makeup Artists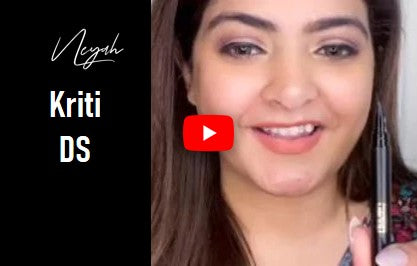 KRITI DS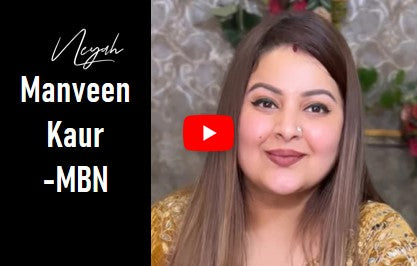 MANVEEN KAUR-MBM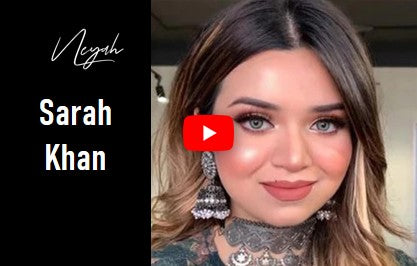 SARAH KHAN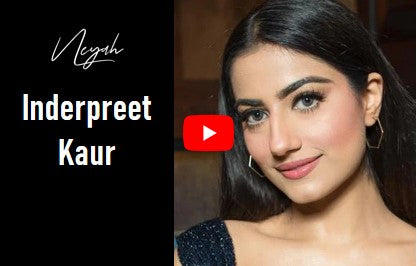 INDERPREET KAUR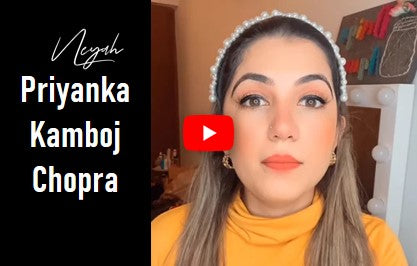 PRIYANKA KAMBOJ CHOPRA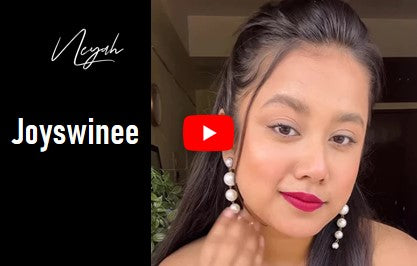 JOYSWINEE
FAQs
Does eyeliner have to dry?
You are always battling with an instance of liner in your wrinkle, no more with our Feline Flick Arc Liner. Just apply eyeliner and keep your eyes shut for just 30 seconds, and have it as a full-day companion going through the hustle-bustle of your daily life.

Can beginners use this eyeliner or is it only for
iner is that it is best for beginners who face shake hands while applying the eyeliner as well as for professionals. The single stroke with tilted tip gives the perfect black magnetic look.
How long can it stay? Can it be applied daily?
It stays for 15 hours and you can easily carry it for the entire day without any smudges and lines. Yes of course it can be applied daily
What to apply first - eyeliner or mascara?
It's recommended to apply eyeliner first, then, at that point, mascara. Putting eyeliner on first will forestall messy cosmetics and ban the smudging into your mascara on the lashes. Putting on mascara initially would result in clumpy lashes and lopsided top eyeliner lines.
Why prefer Neyah's Feline Flick Liner?
Neyah's Feline Flick Eyeliner can be drawn on the upper lashes or underneath lower lashes, or both, even on the water lines of the eyes. Its main role is to make the lashes look lavish as it additionally causes people to notice the eye and can enhance or even change the eye's overall look and shape.
What kind of eyeliner can be drawn with this?
Whether it is winged, tight lined, double stroke, or waterline - our advanced liner can help you with it all. So, make your lashes look lavish and your eyes look bold with Neyah's Feline Flick.
Is eyeliner awful for my eyes?
By and large, utilizing eyeliner on the external piece of your eye is all good, as it shouldn't straight forwardly disrupt your eyes. And, Neyah has intricately crafted the eyeliner to ensure safe application even on the 'waterline' or an internal piece of the eyelid.
Is pencil eyeliner better or fluid?
The milder, thicker line of Neyah's Feline Flick is anyway more complimenting for the eye region, even if you have a couple of larger folds and kinks than you'd like! So, go for it.
How to use this eyeliner?
Ensure your eyelids are clean and oil-free before application.
Shake the eyeliner well and start applying from the inner corner of the eye.
Close your eyes for 30 seconds post-application to let it settle
You are done with your lovely magnetizing eyes!
What are the Precautions to be followed?
For external use only.
Line the eyelids with recaution to avoid penetrating the eye.
In case of irritation, immediately wipe eyeliner with makeup remover and seek medical attention if necessary.
Shake it well before use.
To determine sensitivity, patch tests are essential. Do not use it if any irritation occurs.
Keep out from the reach of children.
Eyeliner can be removed using makeup remover.
What is the motivation behind eyeliner?
Eyeliner can be smoothly drawn above upper lashes or beneath lower lashes, or both, even on the water lines of the eyes. Its basic role is to make the lashes look more elongated and highlighted. However it likewise causes the eye to be the real highlight grabbing attention and beautifying you.
Reviews
Ekta Sharma
- It lasts long and it's water proof..
It last s long and u can remove it easily with a cloth or cotton etc no need of any make up remover and it's beginner friendly guys the applicator is too long so u guys will feel comfortable. You can use this daily. It dries upp soo soon..this one is a prefect eye partner go for it guys
Maanvi
-One of the best eyeliners available!
Super convenient to apply, dries pretty fast, smudge-proof and water-proof! Worth the money!
Zeesh
-Am loving it….
The applicator is what I am fan.. so easy to create lines. Perfectly fits your fingers… love the product too as it doesn't smudges… overall cool product to go with…
Divya
- Worth the price
Been using this for longggg time. I really like the liner and the brush. You can do a lot of styles with it and it's pretty cheap compared to other liners
Shriya
-Fantastic!
This is one of the best eyeliners I've come across. The curvy tips makes it so convenient to us along with the jet black colour. Loved the packaging as well.